The NEW Mola Lumi tilt bracket was created to mount speedlights / lightweight strobes on the existing 22″ Mola Demi (sold seperately). The bracket mounts on alternative screws of the demi, allowing for easy removal of the interior diffuser. Included with the bracket design is a completely new Lumilux diffuser, specifically optimised for the output of these smaller strobe units to give you the trademark mola-light output.
Photos taken with the Lumi / Demi combo will be added to this blog shortly.
bracket includes a tilt-swivel head and 2 removable coldshoes…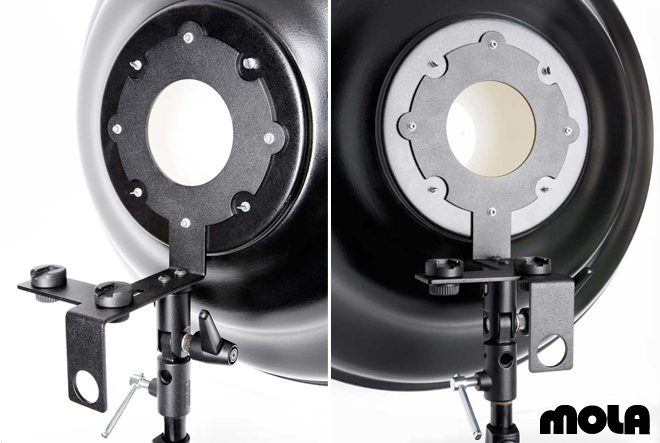 Canon 580ex II speedlight mounted with Pocketwizard Multimax…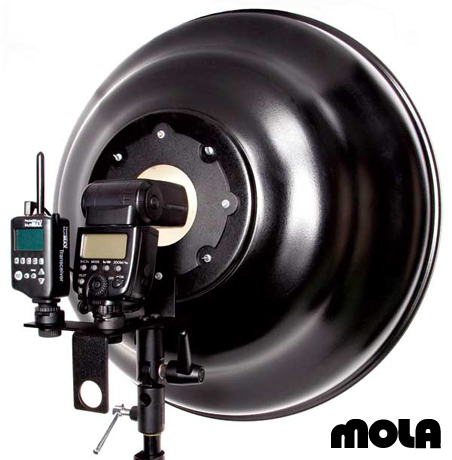 the new Lumilux diffuser disc…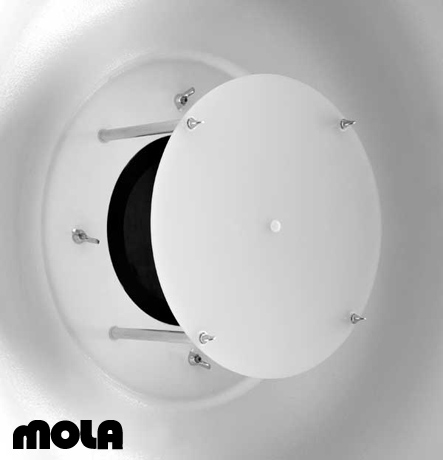 Further details over at the Mola website here.