Mola is excited to release a new dedicated speeding for the Elinchrom 400w Quadra lighting system. No longer do you need to use an Elinchrom speeding and the Elinchrom RQ-to-EL adapter. This new speedring will ensure the quadra's flashtube will sit deep into any of the Mola range, making sure you get the most out of your Mola + Quadra combo.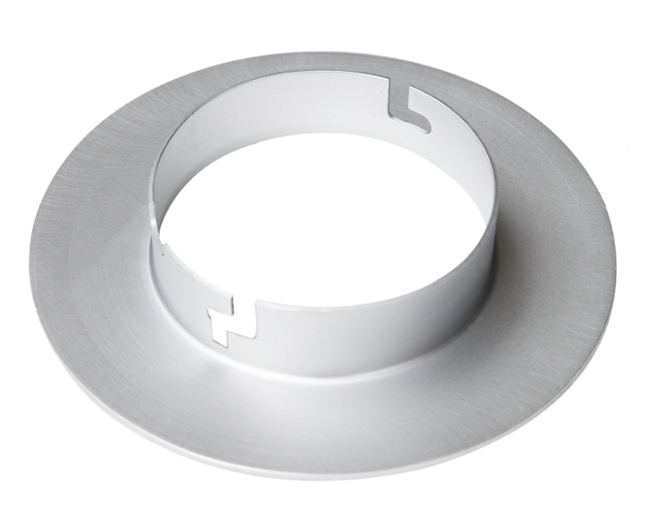 and the new speeding with the elinchrom quadra mounted on a mola (compression mounting system)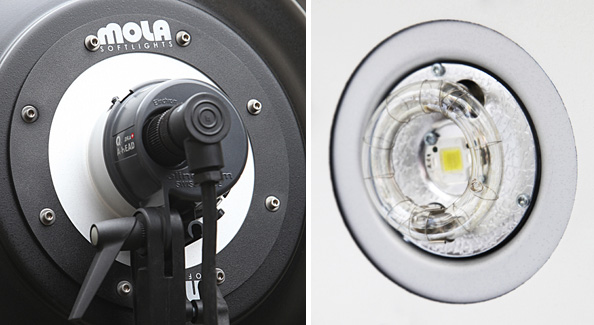 We have tested the Elinchrom Quadra A head and the 22″ Mola Demi and it does hold well. (the demi is the only mola which will require the light head to support its own weight, the rest have their own integrated handles)
That said, it wouldn't take a lot to bend the Quadra head as Elinchrom have made it out of plastic. If you are keen to use the Quadra head + demi outdoors in windy conditions, we suggest you also pickup the Mola Lumi bracket so the weight is taken off the Quadra head itself.
This not and issue with any of the other mola reflectors.
stock of this new speeding should be rolling into B&H etc around the end of October.